You can start this journey at any stay along the route, but of course, you can also choose another stay. During this trip we assume that the departure time is at 10:00 am, so you will arrive at the next stay around noon.
Day 1- Woudsend
We start our journey in Woudsend. Woudsend is a real Frisian water sports village. Through the years this water sports village has kept the charm of the past. Wander through narrow alleys, past restored buildings, and discover surprising vistas. Our fantastic hostess Corine has a very cozy cottage here, in the garden is a beautiful butterfly tree facing south.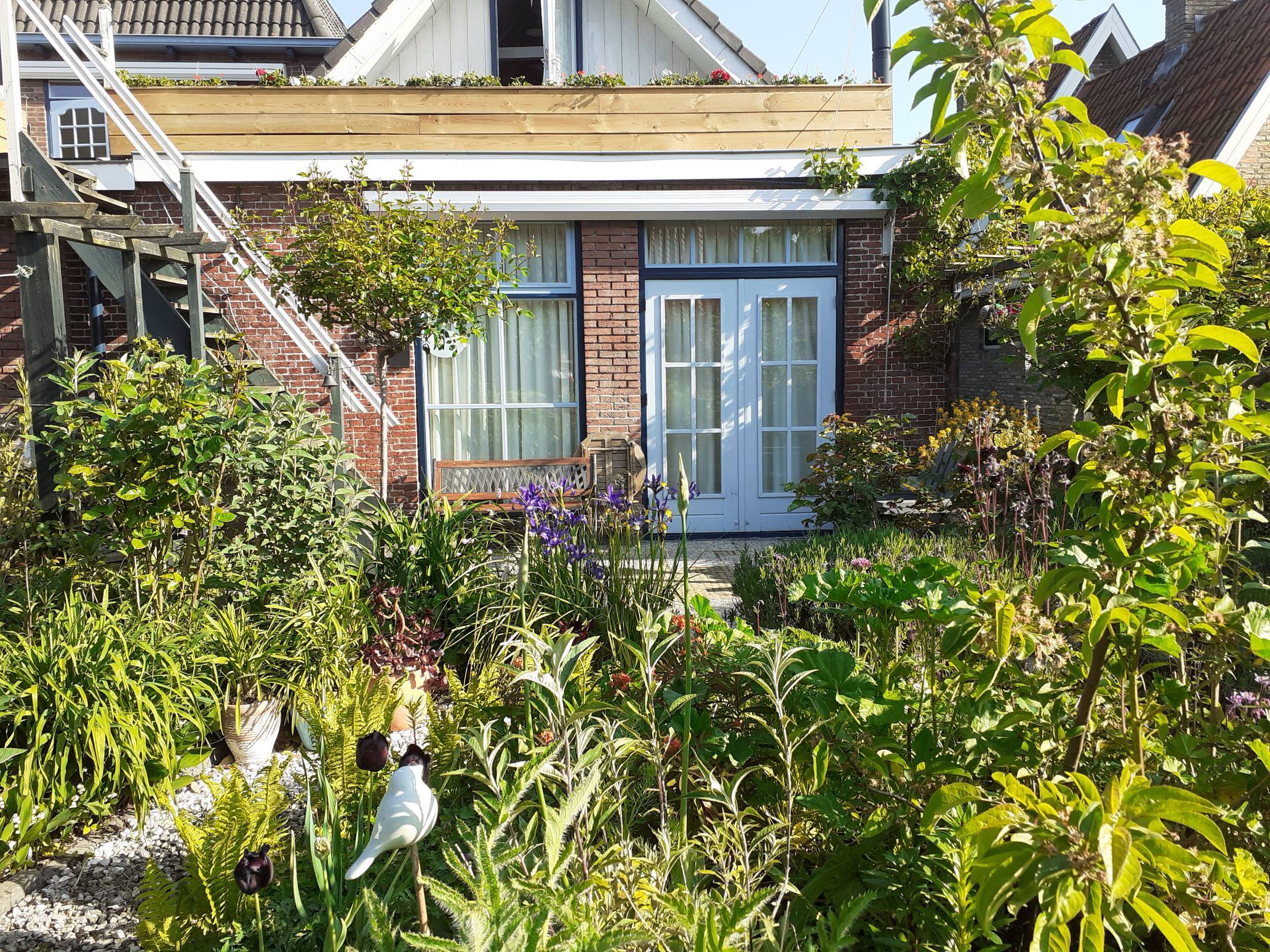 In the summer you will of course visit the weekly Farmers' Market on Thursdays, a market with fresh local produce, supplemented with activities for young and old. We have listed serveral fun activities around Woudsend below.
Sloop rental

You have the possibilities to rent a sloop or for example a vlet with cabin. You can also do other water sports such as sailing, kayaking, canoeing, and supping. Of course you can also choose to skutsjesylen a day carefree in Friesland.

Swimming

If you stay in Woudsend, you can of course choose to take a nice swim in the Heegermeer or Slootermeer. If you don't like it very much, you can of course choose to go to the swimming pool in Sneek or the subtropical swimming pool in Joure.

Walking routes

The child-friendly route we have added is about 5 kilometers and is known as a city walk. Waterland van Friesland has a beautiful 'Elfstegenroute' through the alleys of Woudsend.

Solex driving

On the other side of the Slootermeer lies Wijckel, here you can have a fantastic experience in an old Solex. They use environmentally friendly fuel (which does not stink while driving!) Woudsend and its surroundings are very touristy, there are several nice eateries nearby and cities like Sneek are also not far away.
Day 2- Kropswolde
From Woudsend we continue to Kropswolde. Kropswolde is just over an hour's drive from Woudsend in the province of Groningen. Kropswolde is a village with a long history and was the oldest village of the former municipality of Hoogezand-Sappemeer. Our hostess Sharon has here a mobile home for two persons.
In Kropswolde is still a nice mobile home. The mobile home is rented by our hostess Denise, and rents her mobile home for six persons including a boat! So if you are traveling with more than one person, this is also a very nice recommendation.
The mobile home is located at camping marina De Leine and is located on the Zuidlaardermeer. It is a quiet area so you can relax here. The mobile home has a private bathroom, kitchen, and one bedroom. Below the picture, we have listed some nice activities around Kropswolde.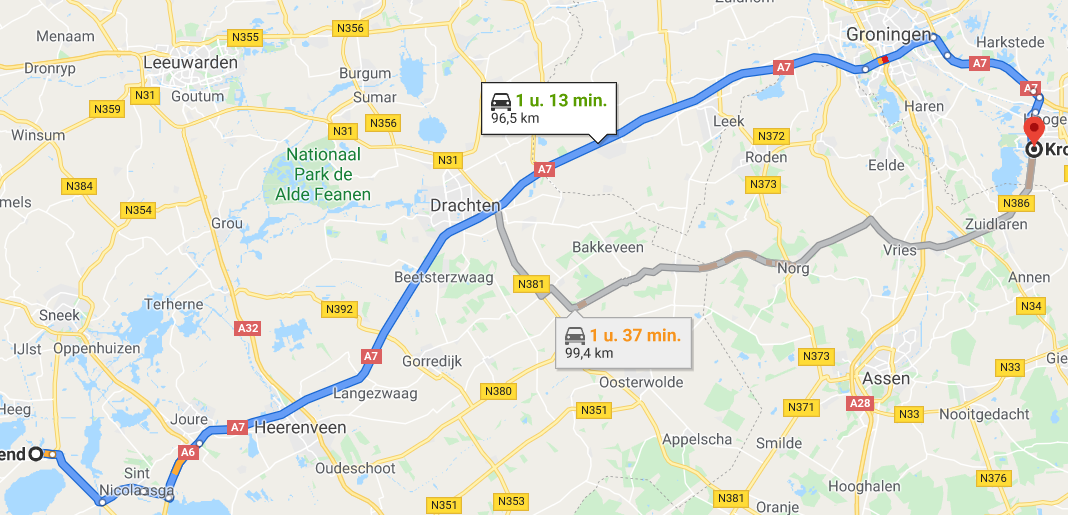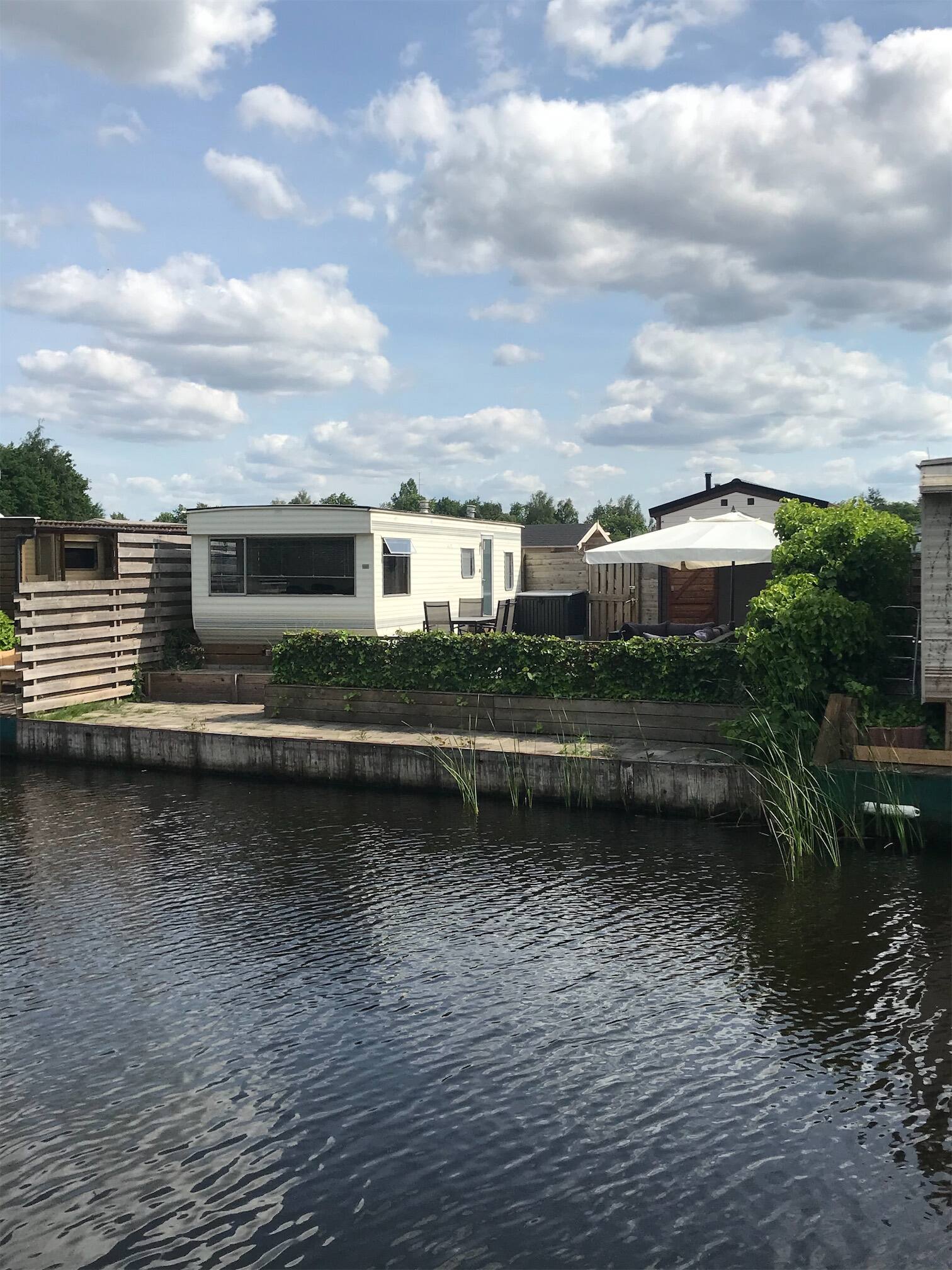 Day 3- Hardenberg
From Kropswolde the journey continues to Hardenberg. Hardenberg is about an hour's drive from Kropswolde and is located in the province, Overijsel. In recent years Hardenberg has grown into a municipality with 29 cores with more than 60,000 inhabitants. Hardenberg is a very popular vacation destination for not only Dutch but also Germans and other Europeans.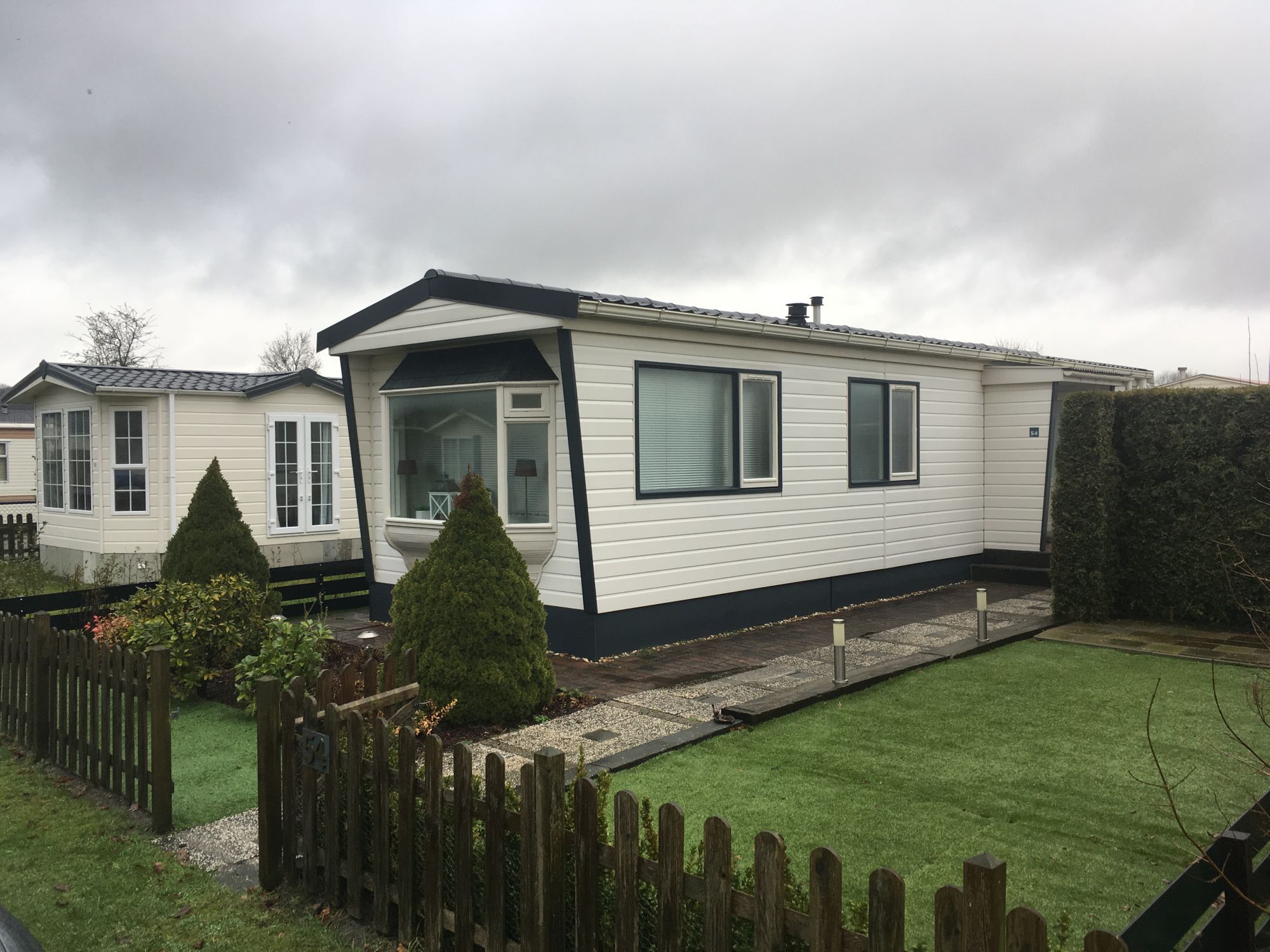 Day 4- Harderwijk
From Hardenberg the journey continues to Harderwijk, we are already half way through our Dutch road trip. Harderwijk is about an hour's drive from Hardenberg. In Harderwijk we have a beautiful 6-person cottage, 70 m2 in the woods on a bungalow park. There are several facilities and it is near the Veluwemeer.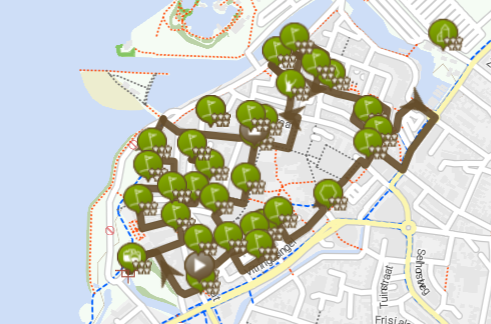 The Dolphinarium

The Dolfinarium is the largest marine mammal park in Europe. It was founded in 1955 and is still very popular today.

Walibi Holland

Walibi Holland is an amusement park, located in Biddinghuizen which is close to Harderwijk. Walibi Holland is very nice, because it is actually for young and old. A large part of the park is for children only, here children can have a fantastic time with lots of water fun.

Walking routes

Through the streets of Harderwijk you can make a real city walk. The walk is about 4 km long and ideal after a hot meal in one of the restaurants.
Day 5- Zevenhoven
Today we go from Harderwijk to Zevenhoven. This distance is about 92 kilometers and a thick hour drive. Our host Arjo has here a prastic country house with a beautifully mowed lawn. All peace and quiet in the middle of nature. Zevenhoven is a village in the municipality of Nieuwkoop, in the Dutch province of Zuid-Holland.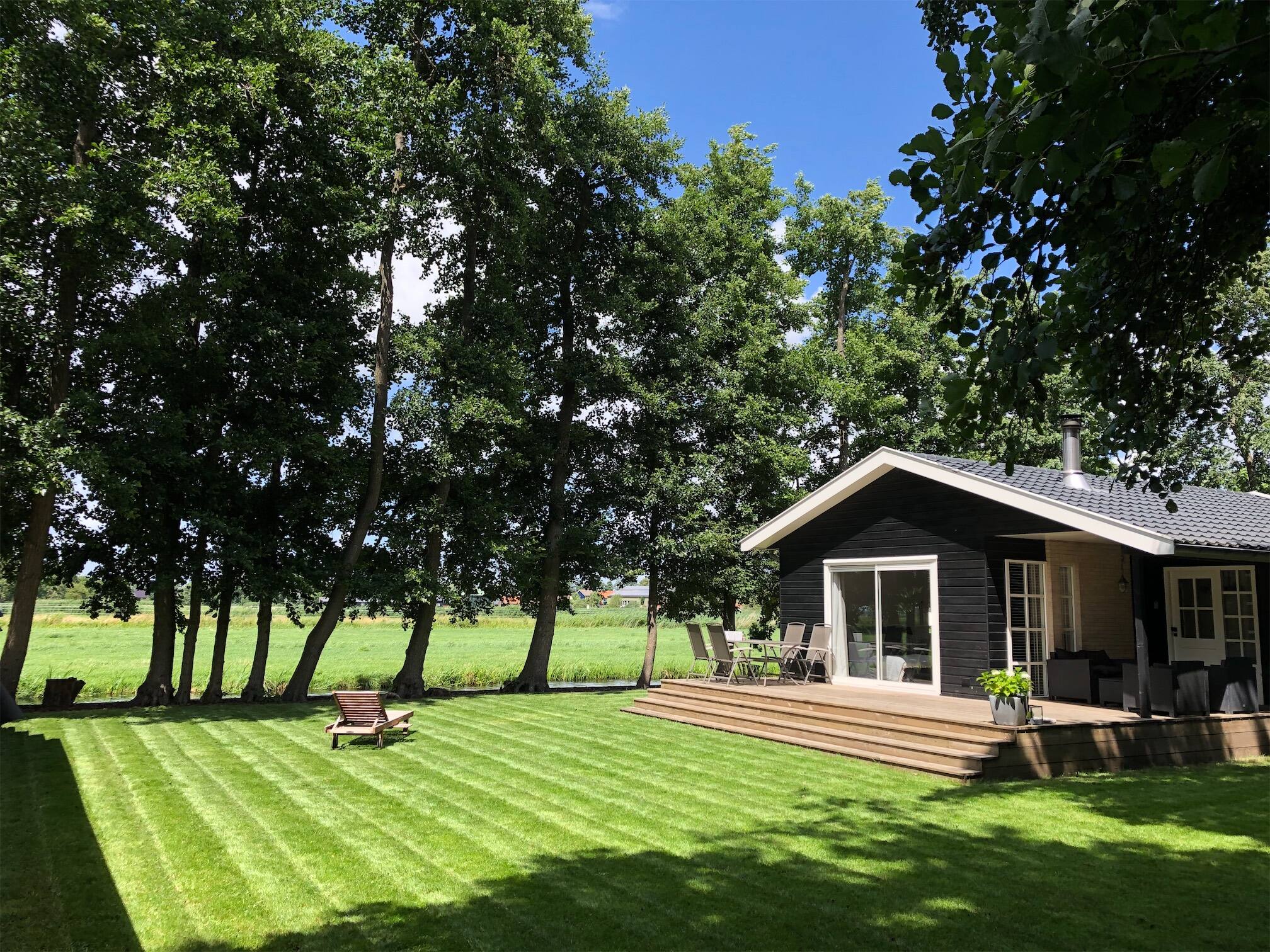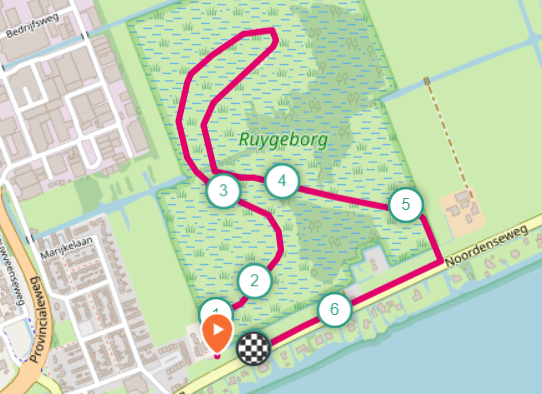 Dagje Amsterdam

Amsterdam is about 30 minutes' drive away and in the distance, you could see it on a beautiful day. In Amsterdam, you have several museums, but you could also choose to stroll in the center all day. Check out our blog about the best acitivities in Amsterdam.

Castle de Haar

The largest castle in the Netherlands is Kasteel de Haar. There is a beautiful interior, which you will certainly enjoy.

Walking routes

The Jos Gemmekepad at the Nieuwkoopse Plassen is about 2.5 km and an ideal round trip, you could even make two laps of it on a beautiful day. Ruygeborg connects the Vinkeveense Plassen with the Nieuwkoopse Plassen. And this connection turns out to be very important: spoonbills are regularly seen here.
Day 6- Den Helder
From Zevenhoven we continue our journey to Den Helder. Den Helder is about 90 minutes drive from Zevenhoven. The history of Den Helder starts about 500 years ago. This is where the first inhabitants of 'Die Helder buyrt' built their first houses. Due to the rise in sea level, these houses are now in the sea. The inhabitants of the fishery from the North Sea and the Zuiderzee. The Zuiderzee is now called IJsselmeer.
Our hostess Sissy has a very cute accommodation in Den Helder with a swimming pool in the garden, ideal for a family vacation. The accommodation is located about 10 minutes drive from De Helderse Vallei and the beach. The accommodation is ideal for an overnight stay, for example for a day on Texel, but now we are going to enjoy our last day, below some nice activities.
Hortus Overseas

The botanical greenhouse complex Hortus Overzee is a nice getaway in the center of Den Helder, a 5-minute walk from the train station. A beautiful exotic oasis in the Indian neighborhood.

The Naval Museum

Den Helder is of course known for the 'whereabouts' of the Dutch Navy. The Naval Museum in Den Helder is the place where you can really experience the navy in interactive exhibitions and on board of the museum fleet. Discover the history of the Dutch Navy, view weapons and uniforms and learn all about the development of technology onboard.

Walking routes

At the entrance gate of De Helderse Vallei you will find the starting point of several hiking trails through Den Helder. There are several routes from 2 km to about 12 km.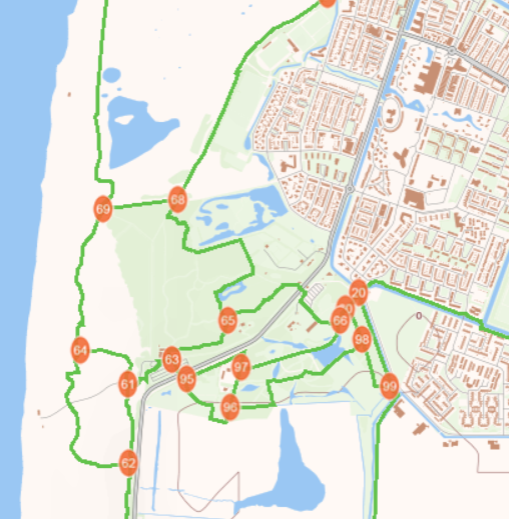 This was already the end of our trip, would you like to use a vacation checklist? Then keep an eye on our blogs!